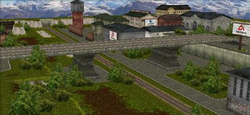 Kungur is one of the oldest maps of TankiOnline. It's been availaible since the Open Beta, and was one of the most popular maps ever. It was the most played map for about half a year. It's a big map, which is good for all types of weapons. The max number of players number it's 20, ten in each team. It also allows the three Game Modes.
Recommended Weapons/Tanks
Edit
Any type of tank/weapon is good to play in Kungur. Since it's a big map, however, long range weapons are slightly better.
Camping Kungur
Edit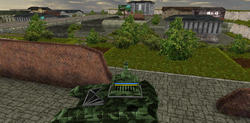 This is one of the most used tactics, and is recomended to the players which have Railgun or Thunder (or even Smoky),But mostly Shaft. When you're in the blue team, go to the right side of the map, inside the "small fortress", go behind the walls and camp there shooting the enemies.